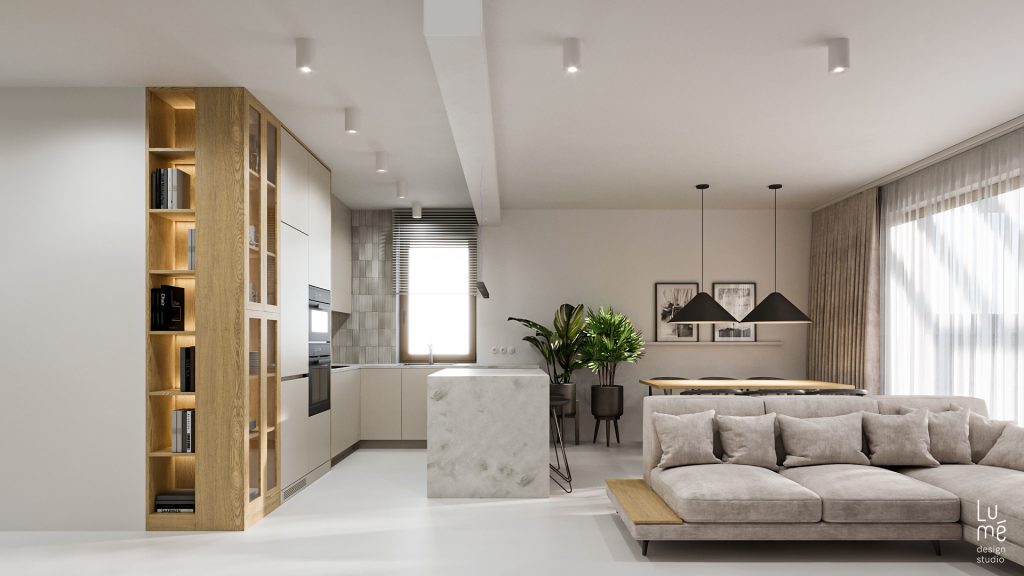 Dom o powierzchni ok. 100 m2 pod Krakowem. Wszystkie wnętrza w domu są spójne. Dzięki wąskiej palecie kolorystycznej oraz powtarzalnych materiałach wykończeniowych tworzy się harmonia.
Ciepły beż Crème de la crème rozpływa się w tym domu na wielu płaszczyznach. W tych wnętrzach każdy składnik jest starannie wyważony i nie przytłacza innych.
An apartment with an area of 55 m2, which has been divided into a day and night zone, i.e. the private one only for household members. Loft, a bit industrial, but atmospheric.