Na dobrze zaprojektowane wnętrze składa się wiele czynników, którym poświęcam uwagę projektując wasze wnętrza. Jednym z ważnych jak nie najważniejszych jest światło. Znacie to uczucie, gdy znajdujecie się w pomieszczeniu, w którym jest za mocne lub za słabe oświetlenie? Na nic wtedy zachwyt nad pięknymi dodatkami. Światło we wnętrzu to baza do stworzenia przyjaznej przestrzeni. Jednak światło we wnętrzu jest nie tylko fascynującym tematem pod względem jego źródła, natężenia czy barwy, ale również wyglądu oprawy. Oprawa źródła światła może być ozdobą, akcentem, albo zupełnym tłem we wnętrz. I to jest fascynujące jak możemy tymi oprawami i źródłami światła się dziś we wnętrzu bawić.
I invite you to an interview with Kama Mucha- Brand Coordinator of the Labra brand and an interior designer who runs the KAMA MUCHA studio, who works with light in private and commercial interiors on a daily basis. A Polish company that creates award-winning lighting fixtures in a minimalist style. Still expanding its portfolio with new products.
Tell me what were the beginnings of Labra and where did the idea for the brand producing lamps come from?
In 2010, two brothers; Tomasz and Marcin Mucha - decided to establish the LABRA brand.
The idea was born in their heads, because having experience in this field, they wanted to have a greater influence on what they do and they wanted to create a workplace where it would be good to work.
The first attempts to find a suitable location began with the concept of renovating the backyard garage, but eventually a small building was rented to serve as an office and production site.
Over time, the awareness of what they do as a brand took on character and shaped into the idea of Light Thinking, and the company itself grew with new parts of the building and additional external structures.
The beginnings, as probably in every company, were not easy, a team of several people and a lot of work often required a lot of energy and own time.
Tomasz Mucha, CEO and creator of the LABRA brand, designed, folded, packed and the next morning brought the luminaires that were produced by two brothers and a small team to a meeting with customers. Currently, LABRA TEAM consists of almost 60 people, a large percentage of which are married couples, siblings and entire families. An interesting fact is that in the office itself we have a pair of twins, two siblings and three married couples.
What are your values at Labra?
LABRA is a company open to people, ideas and creative solutions. We believe that good relations are the foundation of development, success and good energy. In the production process, however, the aspect of locality and ecology is extremely important to us. As a producer, we are responsible for how we influence the environment, how we shape it and whether we approach it with respect for its principles and values.
The main idea behind the LABRA brand is LIGHT THINKING.
Light Thinking - this is an idea that accompanies us in our daily work. We do not only produce lighting fixtures - we produce light - the fixture is an accessory and a way to deliver it to the space. The space in which he works is very important to us, this is where light can come into being. We do not want our luminaires to compete with it, their task is to cooperate with it, not to interfere, but to support - also a person who lives and functions in the reality created by architects and designers.
Light thinking is precision - the use of appropriate materials, components and parameters to achieve exactly the intended effect. An effect that is to support and facilitate - which is to follow the needs of people and the architecture they design.
Light thinking is awareness - of how with a beam of light you can model space, but also affect the comfort, well-being and psyche of a person. It is awareness of how we approach the process of production and what impact we have on the environment. Therefore, from the very beginning of the company's existence, we have been cooperating with local suppliers and subcontractors. Now we have launched luminaires made of recycled materials such as glass (XILO) and Petfelt (HALOO). And that's not our last word yet!
A few words about the Xilo collection? Why such a departure from your functional and stylistic mainstream in basic products?
XILO is not a departure from the stylistic and functional mainstream of our products. XILO completes the missing link in our offer. Light is a key element of our existence, and knowing how to work with it requires a multi-faceted approach. Indoor light must be multi-level. Until now, our offer was focused on general and directional lighting solutions, there was no decorative one. We thought about how to approach it for a long time. We wanted it not to be just another decorative setting, it had to fit in with our ideology. This is where Maciej Karpiak came to the rescue - he has been involved in multidisciplinary design for 20 years. His creative and artistic activities lead to research on new technologies that improve living conditions in the spirit of zero waste. He has been cooperating with Labra for a year, which resulted in the creation of the award-winning collection of minimalist Xilo glass lamps and the innovative Haloo acoustic lighting system.
XILO is a combination of the values that are important to us zero waste - 98% materials used in XILO are recyclable, awareness of the impact on humans - XILO is a technology that allows you to follow your needs (modern LED diode combined with a lens that scatters the light across the entire lampshade and the possibility of connecting to a smart home installation), ecology, localism, respect for human work - production of lampshades using craft methods takes place in Polish steel mills. It is a very demanding process at the limit of human capacity. Only a selected group of the most experienced steelworkers is able to blow out a lampshade of such a large size with the force of their own lungs.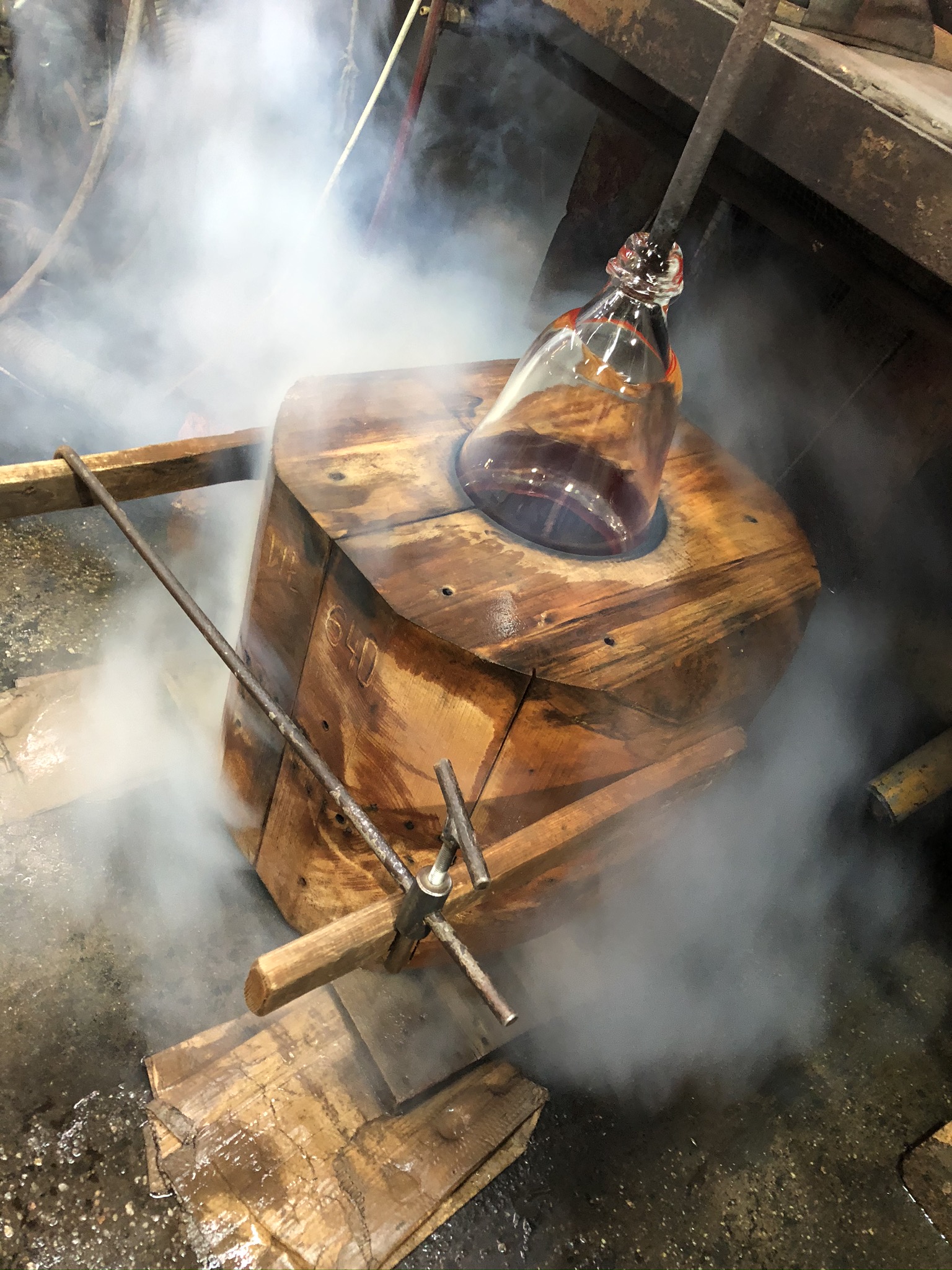 Kama, thank you very much for the interview. I love learning about the stories of interior design brands, because I know that behind every product there are people and their mission, as well as dreams that drive us to create. For me, personally and professionally, it is always very inspiring.
Sources:
https://labra.pl/